The Leonardo Negev Beer Sheva hotel ( ex Paradise Negev hotel ) is a beautiful hotel in the heart of the Negev's capital city which offers you all the luxuries that will make your holiday unforgettable. The hotel is glatt kosher and supervised by the Beer Sheva Rabbinate and Rabbi Yehudah Deri.





We offer our guests a choice of 257 spacious rooms and 2 luxury suites. Our rooms are fully equipped and feature a central air-conditioning system, telephone, cable television and radio.




The hotel is optimally situated in the center of town, close to Ben-Gurion University and the city's new shopping center. It is also a short drive from the Omer Industrial Park.



Click ON ARROW below for hotel video

Our hotel facilities include a large swimming pool and health club with separate swimming and activity times for women and men, a pool for toddlers and a shopping center close to the hotel. For our religious and haredi guests we offer a Shabbat elevator, a Shabbat clock in every room, separate Sephardi and Ashkenazi synagogue facilities and other services to ensure the traditional observance of Shabbat.

Business Wing
The Leonardo Negev Beer Sheva is glad to introduce you to our Business Wing. Comfortably spread over three floors, our Business Wing caters to all your business needs. We offer secretarial facilities as well as fax rental and translation services. In addition, guests of our Business Wing can enjoy special benefits including a daily newspaper in Hebrew/English, free entrance to the health club, ironing facilities in their room, 15% discount on health and beauty treatments, private connection for a personal computer and more…

Restaurants and Cafes

Cafe – light meals, delicious cakes, assorted beverages and cocktails
The Mirage – central dining room for breakfast and dinner
Poolside Snackbar – light meals and snacks
Room Service – breakfast, lunch, dinner and light meals until 11pm.
Spa and Health Club
Health Club including state-of-the-art fitness room, wet and dry sauna and Jacuzzi

Conference and Banquet Halls
The Leonardo Negev Beer Sheva houses the biggest and most luxurious congress center in the Negev and features the newest available equipment. Banquet halls and private meeting rooms, as well as sophisticated audio-visual equipment, are also available.











Click on the thumbnails to view the full picture.



Beautiful Hotel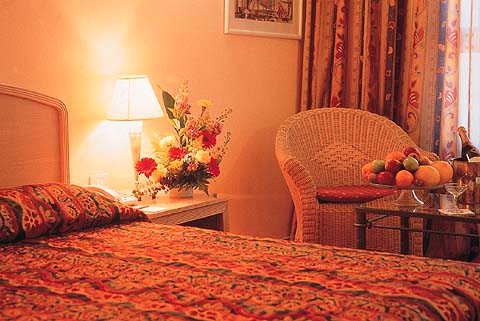 Beautiful Rooms