Mount Zion Hotel, Jerusalem
17 Hebron Rd, Jerusalem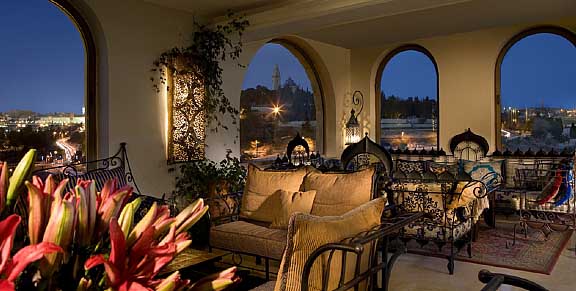 Easy walking distance to the Old City, Mamilla shopping center, Old train station complex, Cinematque, Khan theatre, Emek Refaim and Begin Center.

Directly facing The Old City, The Mount Zion's magical location, together with top class facilities make it the idea choice for you stay in Jerusalem.
- A beautiful and unique boutique hotel in a spectacular historical setting, the Mount Zion hotel overlooks Biblical landscapes, including the Old City and exudes a distinct, incomparable charm that makes a stay in any one of its luxurious rooms truly unforgettable.

-The Mount Zion hotel offers guests a selection of charming rooms with views of

Mount Zion and the Hinnom Valley or the hotelís peaceful courtyard. The hotel's suites range in size from Junior and Executive Suites to the opulent Royal Suite and the particularly sumptuous and extravagant Villa.



- Citadel rooms are especially large, and have a view of the Old City or of Mount Zion. The hotel has 6 suites, 17 rooms with balcony or terrace; many of the rooms are Family Rooms

- Health club with Turkish Hamam (hot pool), Jacuzzi, aerobic and weight equipment

- Lobby bar and coffee shop

- Room service _ WIFI wireless internet

- Dining rooms with the old stone walls of the Citadel section - sumptuous Israeli breakfast buffet, elegant 4 course dinner or lunch

- Free municipal parking across the street

- Large half-Olympic swimming pool, open in summer
Unique atmosphere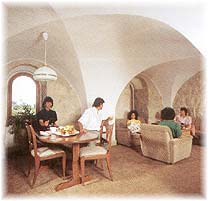 Lobby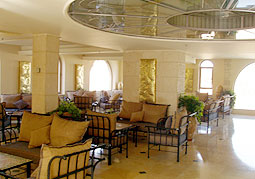 Exec suite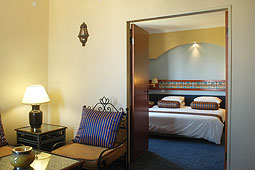 Gardens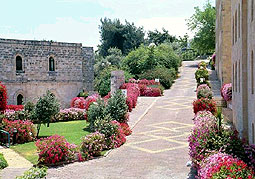 Olympic Sized Pool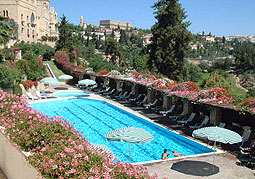 Family Rooms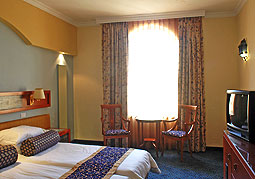 The original building dates back to 1882 - when the Turks ruled Jerusalem - with additions from the early 1900ís, and was renovated in 1986 as a hotel. From 1882 until 1948 the structure was the Hospital of St John, built by the British Order of St. John and is reminiscent of structures of the same period on the Isle of Malta built by this Order.
Unique atmosphere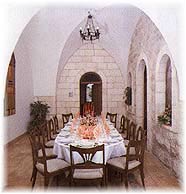 Suites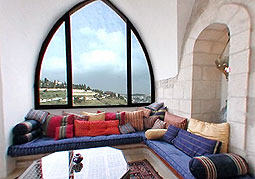 Villa Grand Suite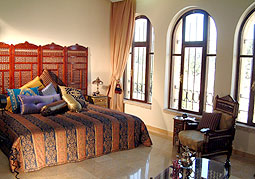 By night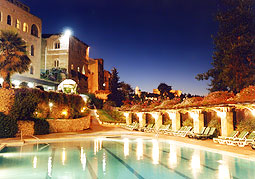 More Israel hotels
Mount Zion Hotel, Jerusalem, Israel